International industry event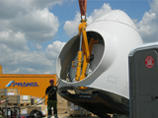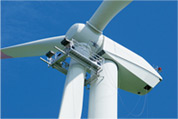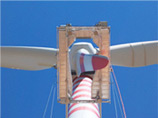 OMWINDENERGY facts:
The wind industry is booming worldwide – both onshore and offshore.
Experienced and specialized O&M companies have excellent growth opportunities around the world. But how do you make sure your company has what it takes to hold its own in the competitive market environment for the long term?
There are great opportunities for new companies in the wind service market, as well.
Competence in service and the ability to innovate are what really matters in the wind business. Do you already have what it takes?
Pressures to increase professionalization and decrease costs are changing the corporate landscape.
The spectrum of companies, services, and solutions is constantly diversifying. However, concentration processes and strategic partnerships are another answer to the challenges posed. How well are you positioned?
Skilled O&M workers are vital for a company's success.
How do you find and retain high-quality personnel? What innovative training tools do you use to train your staff continuously and cost-effectively in preparation for demanding work?
The winners are companies and service providers that have an offensive service strategy and find the best solutions for their situations.
Does that describe your company?
OMWINDENERGY - innovative:
Dialogues with experts and a forum for new companies
Flexible packages for exhibitors
Matchmaking
Networking
OMWINDENERGY Community
Webinars
IT and communication technology