Press releases
Professional Service Strategies in the Wind Industry:
OMWINDENERGY Europe 2014

in Düsseldorf
European Conference and Wind Energy Exhibition from October 8 – 10, 2014
Partner country is France – French companies, organizations and clusters present themselves
In Europe challenges in the service industry are immense – new strategies are necessary
Düsseldorf, July 29, 2014: According to recent studies by Roland Berger Strategy Consultants, services generate 65% of the profit in the machine building and plant construction industry. In the interest of customers and investors, professional maintenance, qualified service personnel, remote supervision of wind turbines and quick reaction times are decisive. Wind turbines have a long life cycle. Their efficiency must be secured long term at a high level.
OMWINDENERGY Europe 2014 in Düsseldorf: Operation & Maintenance & Innovation
Market potential and dynamics in the important service markets in Europe will be the topic of the OMWINDENERGY Europe on October 8 – 10, 2014:
Renowned manufacturers and service providers with proven track records discuss opportunities and trends in the wind energy service sector in Germany, France, Denmark, Austria and the Netherlands amongst other countries. Presenters include Vestas, GE Wind, Nordex, EDF EN, EDF EN Services, France Energie Eolienne (FEE), W4F - Wind for Future, CGR Legal, Taylor Wessing, REETEC, ENERTRAG Service, seebaWind, OutSmart, Quantec Networks and others. Gothaer Allgemeine Versicherung and DNV GL provide insight into their unique points of view.
Market volume in Maintenance – Increase to 4.5 Billion Euros expected by 2020
In 2012 Taylor Wessing and Deloitte interviewed wind industry experts to explore opportunities in the European service market: in 2011 the European wind service market was valued at 2.3 billion Euros and is predicted to increase to 4.5 billion Euros by 2020. Manufacturers, subcontractors and maintenance companies take advantage of these opportunities. "Overall the wind energy sector will require better management, higher qualifications and faster access to innovation", says Annette Nüsslein of windConsultant and host of the OMWINDENERGY Europe 2014.
How can service in the wind industry be optimized?
A number of presenters will provide insight during the OMWINDENERGY Europe 2014 in Düsseldorf including:
Thierry Muller, Director Maintenance, EDF Energies Nouvelles
Manfred Bernegger, Director Service Sales Central Europe and Managing Director Vestas Austria
Jean Haeffs, Managing Director, VDI-Fachgesellschaft Produktion und Logistik (GPL) / (VDI)
Carsten Bartholl, Partner, Taylor Wessing
and others
The practical and professional commitment in the wind service sector will be presented by:
Christelle Rouille, Business Development Manager EDF EN Services
Dr. Malte Greve, Director Sales, REETEC
Johannes Heidkamp, Managing Director, ENTERTRAG Services
and others
For further information: www.omwindenergy.com.
OMWINDENERGY Europe facts:
The wind industry is booming worldwide – both onshore and offshore.
Experienced and specialized O&M companies have excellent growth opportunities around the world. But how do you make sure your company has what it takes to hold its own in the competitive market environment for the long term?
There are great opportunities for new companies in the wind service market, as well.
Competence in service and the ability to innovate are what really matters in the wind business. Do you already have what it takes?
Pressures to increase professionalization and decrease costs are changing the corporate landscape.
The spectrum of companies, services, and solutions is constantly diversifying. However, concentration processes and strategic partnerships are another answer to the challenges posed. How well are you positioned?
Skilled O&M workers are vital for a company's success.
How do you find and retain high-quality personnel? What innovative training tools do you use to train your staff continuously and cost-effectively in preparation for demanding work?
The winners are companies and service providers that have an offensive service strategy and find the best solutions for their situations.
Does that describe your company?
OMWINDENERGY - innovative:
Dialogues with experts and a forum for new companies
Flexible packages for exhibitors
Matchmaking
Networking
OMWINDENERGY Community
Webinars
IT and communication technology
Press contact:
Annette Nüsslein
press@omwindenergy.com
Article
Service and maintenance gain momentum (Sun & Wind Energy, 10/2013, Torsten Thomas)
Chemicals in Wind Industry (powerd by Sun & Wind Energy, 6/2014, Annette Nüsslein a.o.)
(Duesseldorf, March 21, 2013)
Call for papers: OMWINDENERGY germany 2013
OMWINDENERGY 2013, the new industry forum, invites interested parties to submit papers with a focus on "professional solutions for operation and maintenance" in the international wind sector.
OMWINDENERGY germany will be held for the first time on October 8 and 9, 2013, in Berlin.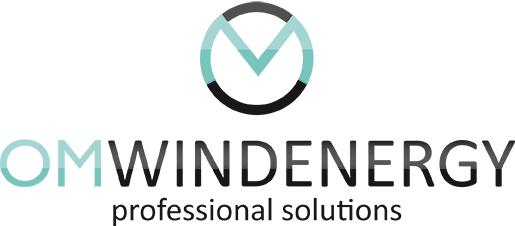 Trade fair and conference
The new specialist fair and conference will be conducted in German and English. OMWINDENERGY is managed by the Green Team, an advisory board of experts who contribute their ideas and expertise to the organization of the event.
The call for papers is an invitation for both new and experienced presenters from the operation and maintenance sector to get involved.
The presentations at the two-day conference will focus on the following topics:
Market development
Operation
Management
Maintenance and repairs
Basic and advanced training, qualifications
Personnel recruitment and retention
In-house professionalization and efficiency increases
IT and communication technology in practice
International markets
Proposals in the form of abstracts can be submitted until June 15, 2013.
Studies
European Wind Services Study 2012: Find out which way the wind blows Study (Taylor Wessing & Deloitte 2012) - Download

About Taylor Wessing:
Taylor Wessing is a leading International law firm with a single-minded approach: to help its clients succeed by thinking innovatively about their business issues. Taylor Wessing offers an integrated service across the full range of practice areas, with over 900 lawyers working across 22 offices in Europe, the Middle East and Asia. The firm also has particular expertise in advising clients in North America, Brazil and China.
Taylor Wessing has a clear focus on supporting the fast growing industries of tomorrow and is active in: Energy & Environment, Financial Institutions & Services, Life Sciences & Healthcare, Real Estate & Infrastructure as well as Technology, Media & Telecoms.
The firm's globally renowned expertise in intellectual property underpins its strength in knowledge-based industries.